By Constant Ondo
The MES (Manufacturing Execution System) is becoming an essential element of the 4.0 Industrial Information System in that it promises significant performance gains, through its ability to analyze production data in real time and alert in case of problems.
As the flagship of connected production, it naturally appears to be the ideal place to collect, store and analyze data coming from machines equipped with IoT sensors.
But does this mean that IoT sensors must always be linked to the MES ? Or that a software capable of interacting with these sensors must be seen as a substitute for MES?
The answer to both questions is no.
PICC Software is not intended to be a MES. PICC Software is a collective intelligence platform. However, we wanted it to be able to connect directly to IoT sensors and interact with them.
This feature, unique for a collective intelligence platform, has already proven valuable in several projects. It can be used, for example, upstream of the implementation of a MES to check the interest of a particular data feedback in real conditions, in parallel with the MES for new product developments, or as a complement to the MES to improve industrial performance.
Increase the ROI of a MES project
Anyone involved in an MES project knows how important it is to target critical data so that the tool delivers the expected gains with maximum efficiency.
Although tempting, the "connect all" or "collect all" approach is not an option since it would lead to excessive costs for the purchase and maintenance of the hardware (sensors and others), as well as for software integration. Without any guarantee of an easier decision-making in the field, quite the contrary.
Hence the need, as a start, to model business processes with the aim of identifying the problems that may arise at each stage, and the information needed to anticipate them or solve them as quickly as possible.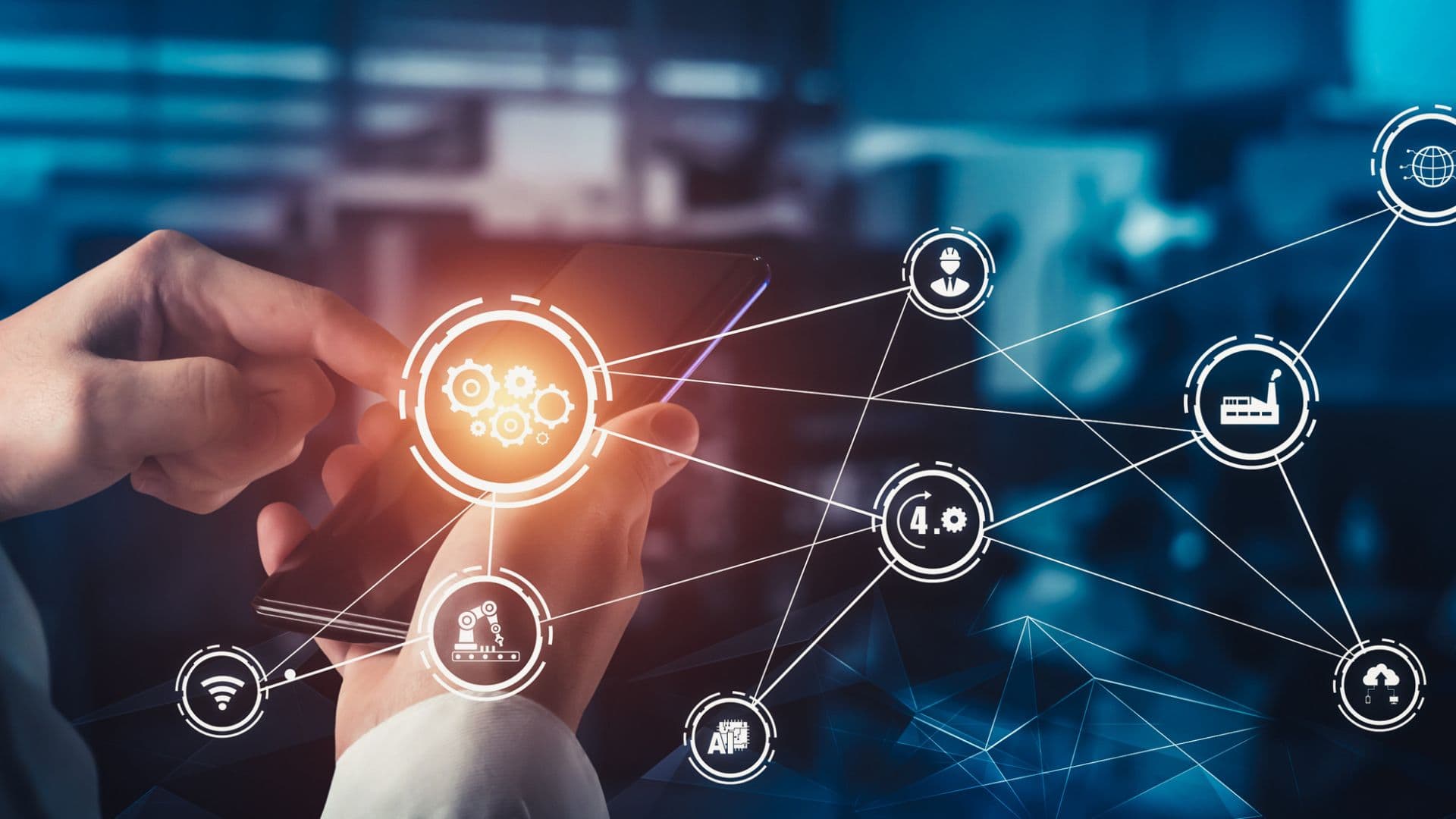 The challenge is to work from existing processes (the reality of the business) while conceptualizing a new way of working (the process to be modelled is the target one). How to make sure this target process will produce the expected results if it cannot be tested before the MES is implemented ?
This is precisely when a collective intelligence platform connected to IoT sensors comes into play. First, it will automatically model existing processes, integrating the knowledge of all actors involved. It will then enable tho identify the Gordian knots where the lack of information affects the overall performance. Finally, it will enable to test different monitoring scenarios under almost real working conditions.
Used prior to the implementation of a MES, a platform such as PICC Software will optimize the cost/benefit ratio, and therefore the ROI, of production data acquisition.
Accelerate the development and industrialization of new products
One of the main benefits of collective intelligence platforms is to stimulate the creativity of companies and boost innovation. A platform such as PICC Software can even go further and systematize the innovation process so as to guarantee results .
A good collective intelligence platform does not just allow to share ideas. It supports teams from ideation to market launch. And it saves time at every stage by :
partly automating analysis,,
offering an overview fed with all company's knowledge,
securing decision making.
This is of course possible only if the collective intelligence platform relies on artificial intelligence to add value to knowledge, a feature that fundamentally distinguishes it from knowledge management platforms or digital workplaces.
Being additionally able to communicate and interact with IoT sensors, the platform can feed collective intelligence in real time with a brand new source of knowledge. Knowledge that can be accessed remotely, and instantly made available to all employees at every stage of product development.
At the feasibility stage, the sensors connected to the collective intelligence platform will, for example, allow to assess the functional performance of a concept, and to understand how this performance is altered by different parameters.
At the prototype stage, sensors can be used to remotely monitor resistance tests and to trigger alerts in case a threshold value is exceeded and damages to the prototype are likely to appear.
At the pre-production stage, IoT sensors will automatically acquire process performance data for optimization.
All these tasks could be carried out by other softwares, you may say. Yes indeed. But with no doubt at the price of making the information system more complex and less reactive, since information will need to be formated and shared from a third party system.
With a platform like PICC Software, it is possible to collect all the knowledge required for an effective innovation management in a single tool.
Automate the identification of best practices
A MES is first and foremost a tool for quantitative analysis of problems. It is able to explain a poor OEE by showing which machine is stopped most often, and identifying why it is stopped. It is potentially able to identify that the same machine restarts faster on one line than on another. But on this particular point, the MES won't be able to tell why.
This because the MES does not see the human dimension of production. It is not able to tell how a machine operator analyzed a problem he/she was facing and why he/she solved it more efficiently than his colleague.
The collective intelligence platform can provide a qualitative analysis of solutions implemented on the field, and thus automatically detect best practices. What PICC Software does by correlating machine status data and experience feedbacks.
It will for example be possible to understand which hint makes a person know that he/she can correct a problem by adjusting a parameter when another person will, without that hint, feel the need to stop the machine.
The analysis can also be widened by showing how an action carried out at one workstation has a positive or negative impact on upstream and downstream stations.
The collective intelligence platform is highly complementary to the MES when it comes to quickly and globally improve production performance. It proves to be a valuable tool for the industrial performance manager who wants to drive his continuous improvement plan, especially if he/she is in charge of several production sites.
The combination of data and knowledge tremendously boosts the power of a collective intelligence platform such as PICC Software in decision support and complex problem solving.
It give a new perspective on all the information available about a given problem, thus revealing new ways to solve it.
It also gives companies that do not feel the need to use MES the possibility to create value from their machine data as well.
Do you recognize yourself in one or more of the above use cases?
Would you like to see how PICC Software works ?
Do not hesitate to contact us for a customized demo.